Stephanie Alvstad
CEO and President, J Bar J Youth Services
"Seeing teens that are struggling or facing great challenges turn their lives around and become happy, healthy, productive adults is a great honor and joy. At J Bar J Youth Services, we see kids succeeding every day."
Stephanie started with J Bar J in 1989. She began working with teens and families providing mediation, shelter, groups, and individual case management at Cascade Youth & Family Center. In 1997 she became CEO and began moving J Bar J to a positive financial position, building a healthy reserve, and establishing an endowment.
As a result, over these 30 years, Stephanie has developed the organization with the addition of multiple programs serving youth. These include the Academy at Sisters, Big Brothers Big Sisters of Central Oregon, Street Outreach, the LOFT Transitional Living Shelter for Homeless Youth, the at: project providing services for human and sex trafficking survivors, and J5 Parole and the Revocation program.
Stephanie saw the need and benefit of collaboration with other community programs serving youth and created mergers with Grandma's House and Kindred Connections. Most recently she oversaw the building of a Vocational School that will prepare boys from the Boys Ranch for employment.
Stephanie's focus has been on building the capacity of the organization through a continuum of services, to assure youth are prepared to be productive adults. She believes in the potential of young adults and has committed her career to support them. To assure quality drives all activity, J Bar J Youth Services became accredited with the National Council on Accreditation in 2021. J Bar J Youth Services is one of eight COA accredited programs in Oregon and the only program accredited on the east side of the Cascades.
Stephanie has served on many Boards and is a state resource for legislation. She is at the table for important issues related to kids and families. She is currently a member of the Board of Directors for First Story, the Oregon Alliance for Children, a member of the Governor appointed Interstate Council for Juveniles, the Oregon Youth Authority Partner's Advisory Council, and a member of the Rotary Club of Greater Bend.
Stephanie graduated from the University of Montana summa cum laude with a B.A. in Social Work. In her early career, Stephanie acquired her private pilot's license, as well as worked extensively with breaking and training horses. When not at work, Stephanie can be found hiking, riding horses, or spending time with her family including the family dogs Bill Murray and Züg.
---
Deirdre Kasberger
Chief Operations Officer / Grants Manager, J Bar J Youth Services
Deirdre has been providing services to at-risk youth since 1993, and after joining our organization, served as the Program Director for Cascade Youth & Family Center for over 15 years. In 2017 she moved to Chief Operations Officer for J Bar J Youth Services. She is responsible for the design, development and implementation of all programs as well as monitoring and reporting for all divisions of J Bar J .
In addition to her positions with J Bar J, Deirdre has served as Director for the Department of Community Justice for Hood River County, as a Juvenile Counselor for Hood River County and as the Director of Programs for the Northern Oregon Regional Correctional Facilities (NORCOR). Deirdre has extensive experience in project management and oversight, grant writing, juvenile justice, homeless and runaway youth and human trafficking. Deirdre has a Bachelor of Science Degree from Oregon State University. In 2017 Deirdre attended Georgetown University's McCourt School of Public Policy where she received a certificate from the Youth in Custody Program. She has served as a board member for Give Them WINGS, Inc., the Central and Eastern Oregon Juvenile Justice Consortium (CEOJJC), Equal Access for Girls and The Columbia Gorge Children's Advocacy Center.
---
Crystal Weseman
Chief Operations Officer / Interim Program Director, J Bar J Youth Services / Academy at Sisters
Crystal is an Oregon native whose softball career took her to Chaminade University in Honolulu, where she played Division II Softball and played on the Hawaiian All Star Team against the US Olympic Softball team. Crystal fell into education while tutoring underprivileged youth at Palolo Elementary School. This was initiated as part of a Service-Learning program, but she was compelled to continue through her junior year. Crystal has worked in the private school setting since 2010 and was drawn toward alternative education after her Professional Administrative Practicum hours with Bend La Pine School District's Alternative Education Program STRIVE, which is now known as Bend Tech Academy. The experience at STRIVE inspired her decision to join J Bar J Youth Services' Academic team in 2020.
Crystal earned her Bachelor of Science in Multidisciplinary Studies with a focus on Education From Eastern Oregon University in 2010, earned Masters in Administration from Concordia University Portland in 2013, and completed her Professional Administrative Licensure Program from Concordia University Portland in 2020. While working towards her Master's Degree and Professional Administrative License, Crystal worked full time and balanced raising her two adventurous children.
Crystal and her family enjoy everything that the beautiful state of Oregon has to offer from snowboarding the various mountains to paddle boarding the rivers and lakes. Her after school activities typically include watching/coaching her kids in their athletics or practicing Hot Yoga!
---
Bruce Waldrup
Chief Programs Officer, J Bar J Youth Services
Bruce has been advocating for youth in Central Oregon since 1992 and joined the J Bar J team in 2000. He has vast experience with sex offender treatment and has focused on addressing the unique and varied challenges for all adjudicated youth. Bruce works to model the J Bar J mission of providing innovative solutions for at risk youth and their families in their journey toward personal responsibility and self-sufficiency. His education includes an Associate of Arts Degree in Business Administration and Bachelor of Arts Degree in Recreation and Leisure Studies from Long Beach State. Bruce currently serves on the Oregon Adolescent Sexual Offender Treatment Board (OASOTN) and in the past has served on the Boys and Girls Clubs of America National Board.
---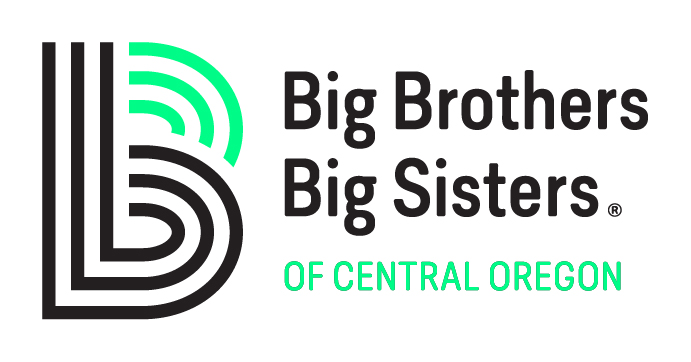 Jenn Davis
Program Director, Big Brothers Big Sisters of Central Oregon
A native Oregonian, Jenn began working with non-profits in college while at the University of Oregon where she graduated with a Bachelor of Science degree. Jenn has lived in Central Oregon since 2006 and has over 15 years of experience working with children and families. Jenn has worked in nonprofits as a Program Administrator and in direct service assisting families in reunification with their children and stabilization of families. Jenn has extensive experience working with at-risk youth, homelessness, commercial sexual exploitation of children (CSEC) and working with survivors of sexual assault and domestic violence. She has also been trained in child forensic interviewing. Jenn is committed to providing positive youth development services, providing trauma informed care in her work and believes in the strength and resilience of children and youth. Jenn's focus is growing the Big Brother Big Sister program as she has found that mentoring for youth is vital to enriching their lives and helps young people avoid negative behaviors and achieve success. Jenn spends her free time skiing at Mt. Bachelor, paddle boarding, exploring Central Oregon and spending time with her family and two dogs.
---
Liz Langmas
Community Programs Director
Prior to this position, Liz was the Coordinator of CYFC's Basic Center Program providing an array of youth and family services that included family mediation. Liz holds a certification for mediation through the Oregon Mediation Association. A true passion of Liz's is her desire to see better outcomes for the families in Deschutes County.

Liz has been a resident of Bend for over twenty-five years and believes that philanthropy and service to community are essential, "Service to community is the rent you pay for your room here on Earth." Liz is a member of P.E.O. (Philanthropic Educational Organization) and has held many offices within her chapter. She recently held the office of President. Liz has been a participant in a number of trainings specific to working with at-risk youth. Included in these are Suicide Prevention, Crisis Prevention, Mental Health CPR, Human Trafficking, and Trauma-Informed Risk Reduction training. Prior to her long history with J Bar J Youth Services, Liz started and ran an interior design company, while raising her three daughters. In her spare time, Liz enjoys all of the amenities that Bend has to offer, most especially any activity with a view of the mountains and the sound of the river.
---
Eliza Wilson
Director of Runaway and Homeless Youth Programs
Eliza has lived in Central Oregon since 2002. She has spent her career working with a variety of homeless services providers in Central Oregon and has been with J Bar J Youth Services since 2015.
Having experienced homelessness as a child, Eliza became a client of J Bar J's Cascade Youth & Family Center LOFT program, when she was a teen. Her experience as an advocate for homeless services started while she was living at The LOFT and has given her the opportunity to speak locally, in state government and nationally about her experience as a homeless youth. Eliza's lived experience gives her a unique perspective in her work as Director of Runaway and Homeless Youth Programs at J Bar J Youth Services.
Throughout her career, Eliza has worked with adults, veterans, families and youth who are experiencing homelessness. She is particularly passionate about supporting young people; She believes our young people can and will escape multigenerational poverty if they are given the support and resources to succeed. Eliza serves as Chair of our region's Continuum of Care, as Chair of the region's Coordinated Entry Committee, is a board member of the State of Oregon's Youth Experiencing Homelessness Advisory Group and participates in various other boards and committees.
---
Mindy Elliott
Program Director, Academy at Sisters – (maternity leave)
Mindy is a Bend native and chose to pursue a career working with young people after graduating from Oregon State University with her Bachelor's Degree in Liberal Studies. She has been with The Academy since 2005, starting as a Resident Monitor and moving into the Treatment Coordinator position later that year. Throughout the years of working closely with students and families, Mindy has developed a strong sense of respect and admiration for the challenging process they go through. She is a firm believer in empowering the students to tap into their own strength and resilience along their journey of self-discovery and transformation.
In 2021, Mindy moved into the Director position where she continues to enjoy being able to support both the students and the staff in a variety of ways including, staff trainings, overseeing licensing requirements, and human resources responsibilities. Away from work, Mindy enjoys spending time with her family along the Oregon Coast, as well as taking advantage of the many outdoor amenities Central Oregon has to offer such as hiking and snowboarding.
---
Jonathan Baker
Development Director, J Bar J Youth Services
Jon has dedicated his professional life to helping those in need of extra support. Growing up in the Midwest and earning his bachelor of science degree from The Ohio State University, the value of connecting with others was instilled from a very early age. In his professional life Jon's work has spanned from taking individuals with physical disabilities on outdoor adventures to supporting students with learning differences in completing a college education. Jon's experience working with students and directing therapeutic programs gave him a wealth of tools in approaching challenge and possibility with a creative mindset. Jon has served on governmental boards, behavioral healthcare committees, and was instrumental in helping to create an accreditation system for Outdoor Behavioral Healthcare Programs. Jon has spent the past six years doing marketing and business development for a company who serves students with intellectual challenges. Through this experience he further developed his ability to form relationships based on honesty and trust.
Jon calls Central Oregon home after being there for 17 years. His free time is devoted to his wife and children and what's left is spent mountain biking.
"The opportunity to serve an organization that does such important work for the community is a dream come true."
---
Peggy Carey
Director Strategic Initiatives, J Bar J Youth Services

"As a Registered Nurse and community activist I am interested in the components of a healthy community. Working with J Bar J Youth Programs is an opportunity to work with kids and families to affect the health of the communities served in the deepest, most fundamental ways. Healthy kids and families are the bones of a healthy community. As our communities grow and change, the need is greater than ever to support healthy kids and families. I believe in the simple but powerful mission of J Bar J Youth Programs."
Peggy has worked as both a nurse and an administrator in health care, with an emphasis in cancer care, for 35 years. Peggy led the development of St. Charles Cancer Program for 30 years before moving to Colorado. She recently returned to Bend from Vail, Colorado where she provided leadership as Vice President for Shaw Regional Cancer Center from 2010-2016. In both communities Peggy supported initiatives connected to healthy communities by building prevention strategies and leading coalitions of citizens committed to making a difference in the wellness of their community. Peggy received her Bachelors in Nursing from Southern Oregon University, and a Master's Degree in Public Administration from Lewis and Clark College in Portland, Oregon. She has served on many committees and boards at the local, state and national level and has had the pleasure to be involved in several Bend projects such as the Ronald McDonald House and Hospice House, now Partners in Care.
---
Tami Lee
Administrative Assistant